The Heather Nova Online Magazine US edition for creative minds
Heather Nova Photo Gallery
The Heather Nova Online Magazine is a nonprofit unofficial website. Our office is based in Amsterdam, Netherlands.

We call our site the Heather Nova Online Magazine US edition because we want to let the Heather Nova fans in the USA know that we're right with you! Heather doesn't do many gigs in the USA, and we want to give you an active voice! Our mission is to popularize Heather's music in the States so that she will be able to do gigs in the States too.

We hope to achieve our mission by offering you the best you can get on the net and by providing you with lots of information about our idol & our figure head: Heather Nova, the shining star from Bermuda.

On our website, you can find lots of information about our figurehead Heather Nova and also about other interesting topics like science, world news, music, creativity, etc
Top 5 of most popular pages on our site
This is the top 5 of the most popular pages :

1) Amelia Mary Earhart (time line) for kids
2) Wikipedia
3) Thanksginving, Christmas and New Year Poems
4) The front page
5) Downloads
PHP tutorial : PHP Highlight
Do you want to know how you can highlight your code within PHP? Then go to the section "Software & Education, PHP, PHP Highlight", were you can learn all about this handy PHP feature.
Fraudulent email alert!
===================
written by Cynthia Fridsma
===================

Hello world,

Today I received a fraudulent email that I had to check our server due to a MySQL failure.

The email had a link to logon in the system.

Everyone using that link to logon will leave his or her username and passaord in the log files on
the fraudulent server.

This is what the email looks like:

CPanel Network Server Monitor wrote:
> Message from CPanel Network Server Monitor, 08/03/2013 10:17:00:
>
> Item:
> DRIVER=MYSQL Server; MYSQL
>
> Result:
> Failure
>
> Explanation:
> ERROR: Opening connection to database, ADO error: Unspecified error MYSQL Server does not exist or access denied.
>
> To resolve this issue, please, restart MySQL Server, using this URL:
>
> http://leanneliakosphotographyblog.com/sys/cpanel/session-129373200012/index.php


* Warning : do not fall for that! *
NEW HEATHER SINGLE IN U.S. and CANADA ~
MTV NETWORKS SUPPORTING ENTIRE "300 DAYS..." ALBUM
Heather's new single, "Save A Little Piece of Tomorrow" will officially be available today, on iTunes, in the U.S. and Canada. This will be the same edited version that will be serviced to Triple A radio in the states on Wednesday February 27th.
In conjunction with the new single, Heather's US and Canadian label, eOne, has secured a synch licensing deal with MTV Networks, for the entire "3OO Days..." album to be used for "music beds" across all of the MTV platforms. The first of which will be tonight at 1O pm central/9 pm eastern on the hugely rated "Snooki and JWOWW" episode 'Between A Rock and a Hard Place".
© article reprinted from heathernova.com
Heather's CD 'Heather Nova 300 days at sea

Heather Nova recorded live on June 7, 2013
Video streaming by Ustream
The old Heather Nova Flash site is back online!

====================
written by Cynthia Fridsma
====================

There's some great news for those of you who liked the old nova flash site, because we decided to bring the site back to life. There's a reason for this: we started the Heather Nova Online Magazine in '01. In '03, I registered heathernova.us and this site was a fact! So this is our tenth anniversary and what is the best way to celebrate? To bring back some of that old magic we all know as multimedia! So we proudly present the old heathernova website that I created in '08.

The flash site was online from '08 until '10, and now it's back with the original messages that Heather wrote...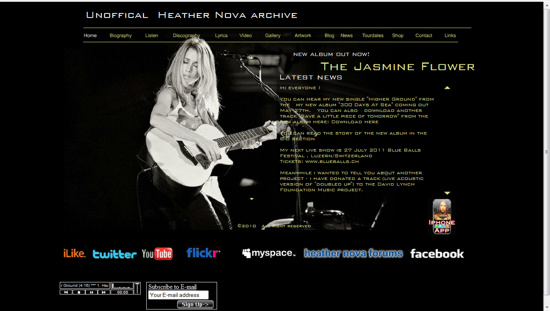 http://www.heathernova.info
* New release of Horizon QCMS *
=====================
written by Cynthia Fridsma
=====================

Our Heather Nova Online magazine is powered by Horizon Quick Content Management System, which we also offer as open-source software on sourceforge.net because we believe in sharing information with the rest of the world. Now, after more than a year of developing we created a new stable version of Horizon QCMS: version 4.

With Horizon QCSM it's simple to maintain a website...


Huge thanks to Sanja Gjenero who gave us permission to use some of her photos for Horizon QCMS 4.0.
Features
Automatic Navigation
Youtube, GoogleMaps, GoogleTranslate and Facebook plug-ins
Uses MySQL database
PHP 5 application
Powered with the best WYSIWYG editor: Xihna.
Support for URL rewrites.
The possibility to create members only webpages
Change the layout of your site with a blink of an eye
Password recovery tool
Change userlevels or block users
Change the layout of a web page, so that you can have different layouts for the same website...
Support for various multimedia files, including MP3 and MP4,
It's now possible to insert your own PHP code in an article.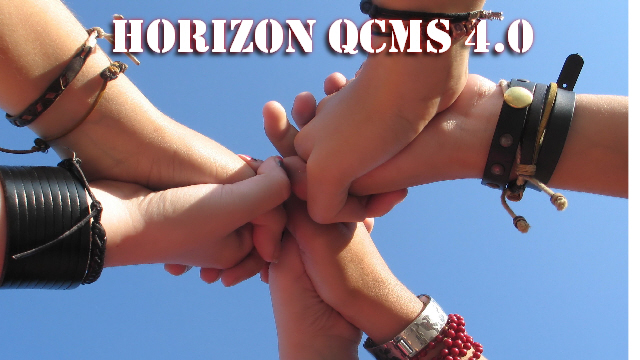 You can download it on our sourceforge.net pages at http://sourceforge.net/projects/hnqcms/

If you have any questions related to Horizon QCMS than, please contact cynthia@heathernova.us or visit the Wiki pages on the official Horizon QCMS website at http://www.hnqcms.com/wiki/

TTFN
Cynthia

Horion QCMS 4.0 trailer

We decided to start our own Facebook page, our facebook page can be found on http://www.facebook.com/HeatherNovaOnlineMagazineForCreativeMinds
Videos of Amelia Earhart
I've added a few videos on our site about Amelia Earhart, including a documentary.

Go to the section "Highlights, Amelia Earhart, Videos" to see the videos.
I miss my sky
I've added the I miss my sky video from Heather on our site.

Go to the section "Highlights, Amelia Earhart, I miss my sky" to see the video.
Heather Nova tweets on the Online Magazine

Go to the section "Heather Nova Tweets" to read the tweets, written by Heather Nova.



We won the PWA award
PWA stands for Popular Website Awards and the Heather Nova Online Magazine won this award. This is the second time, after 2003, that we win an award, and we're proud that we are selected by the Awards Manager of http://www.popularwebsiteawards.com.

If you want to verify our website than you will see the following message:

The website http://www.heathernova.us is a verified winner of our award.

They have been awarded as the #1 Popular site in their segment, based on feedback collected from a large sample of their users.

Webmaster tips and tricks
Perhaps sometimes you wonder where do the visitors come from and which webpages are of the most interest to your audience? I wrote a short article titled:
How to monitor your site performance?

===================
Written by Cynthia Fridsma
===================

Google Analytics is a great tool, but Google Analytics doesn't show you all the details you might need to keep your website interesting to your audience, and that's when you can use PHP to measure your site.

If you really want to know what's happening on your site, then you can use PHP and MySQL to track your site.

First, you need to create a MySQL database to store the referring URLs.

Go to the section "Creativity, Webdesign tips, PHP tips and tricks" to read the complete article.
Do you want to help us to keep this site alive?
==========================
written by Cynthia Fridsma
==========================
Hosting a website like the Heather Nova Online Magazine cost a lot of money. This price for the server is $ 900.00 a year. We host the site by a company in the USA because we also want to support the USA. We want to keep the site alive, and you can help us with that by opening your own homepage on our website for $ 10.00 a year.

What will you get? You will get a homepage powered by the latest version of Horizon QCMS, including a dozen templates to choose from. Your homepage will be automatically ranked by a dozen search engines and best of all: by ordering a homepage you're also supporting the Heather Nova Online Magazine to keep our site alive. We will also donate $ 1.00 from each purchase to the World Wildlife Foundaion.

More information about the World Wildlife Foundation can be found on http://www.worldwildlife.org/

About Horizon QCMS, version 4.
- Full Facebook support
- Simple gallery, to share your photos with the rest of the world
- Full support for YouTube.
- Full support for various multimedia files, including mp3, flash and mp4.
- Your personal access code

Click here for a free demo of Horizon QCMS version 3.5.1

The username for the demo is admin, the password is : demo123

Did you know that the Heather Nova Online Magazine is powered by Horizon QCMS? Well, now you do!
Do you want to know how a homepage will look under the umbrella of the Heather Nova Online Magazine? Go to my personal homepage on "http://user.heathernova.us/cynthia/"
Heather Nova live at Paradiso on April 2, 2012
Picture of Heather Nova on stage in Amsterdam at Paradiso on April 2, 2012.
All pictures are taken by Cynthia Fridsma.

You can click with your mouse on an image to start a slideshow.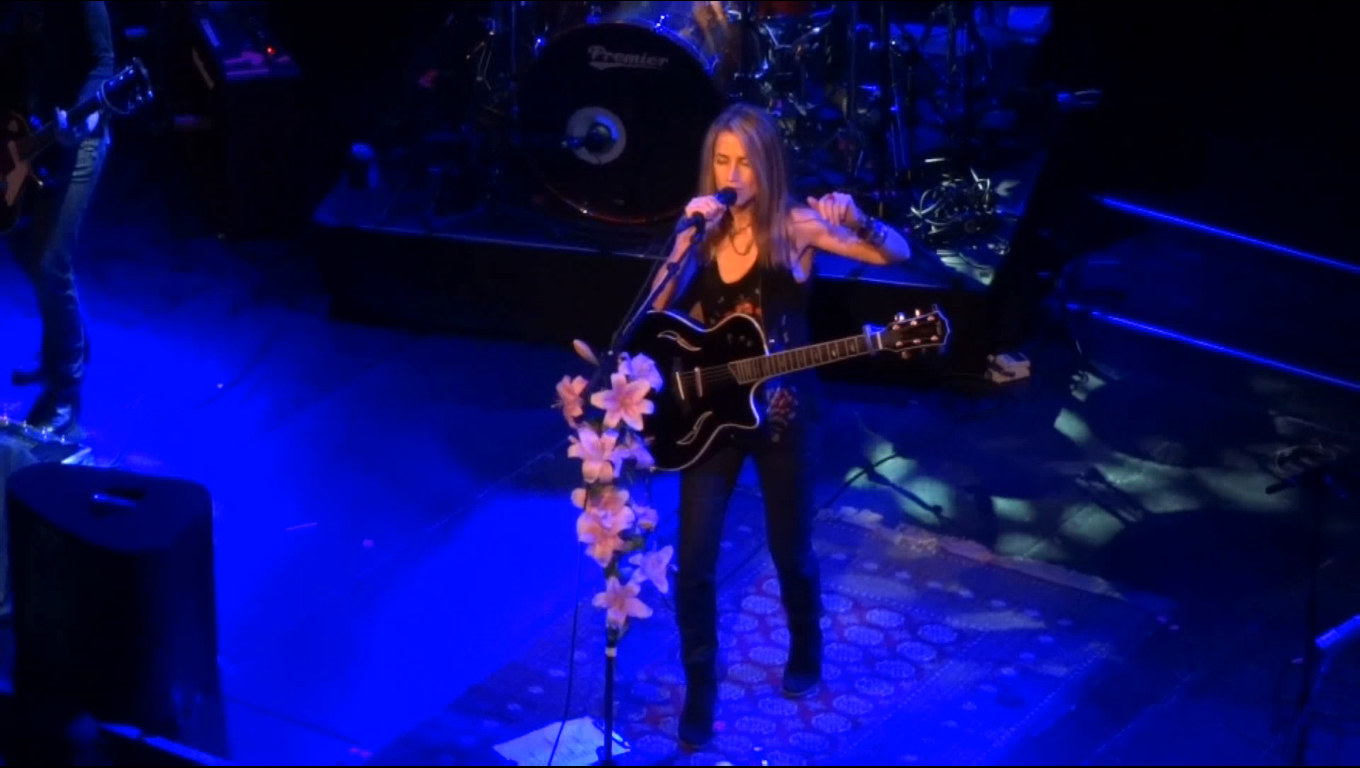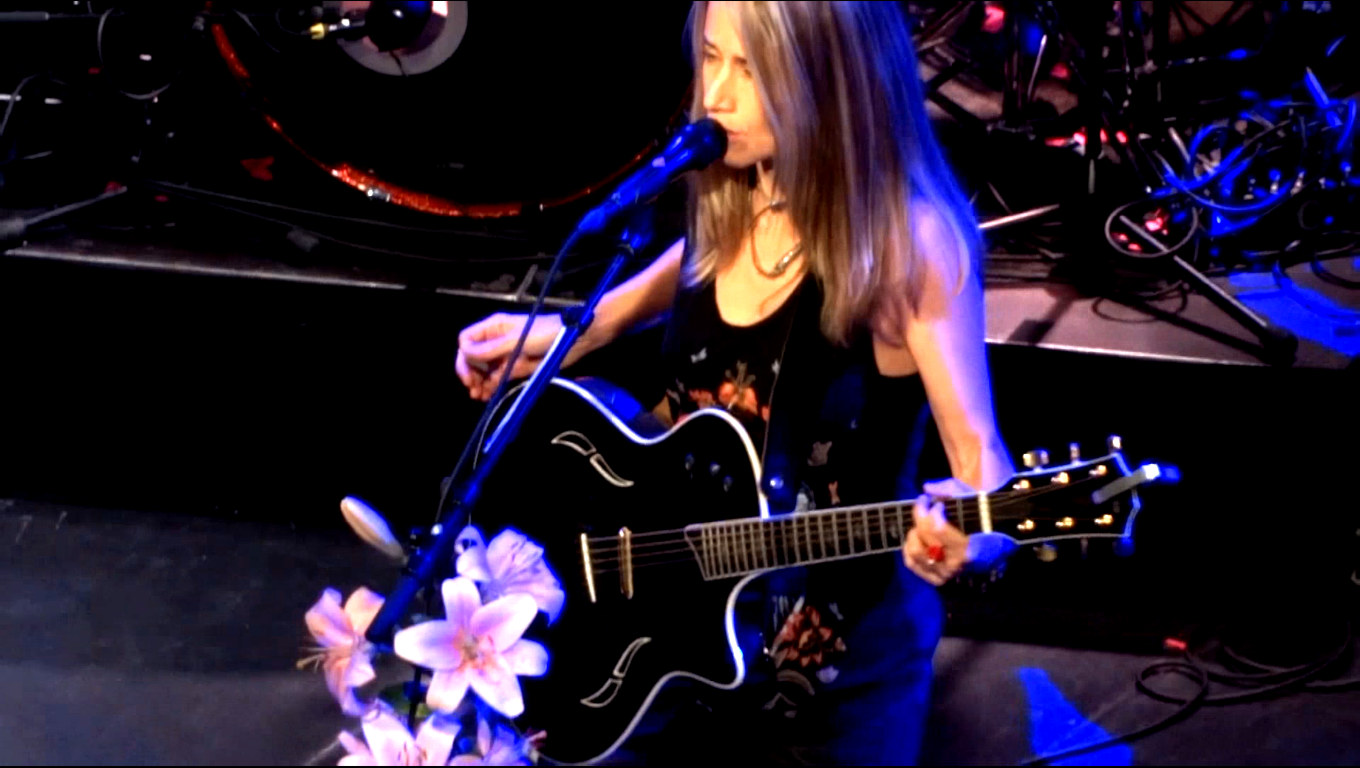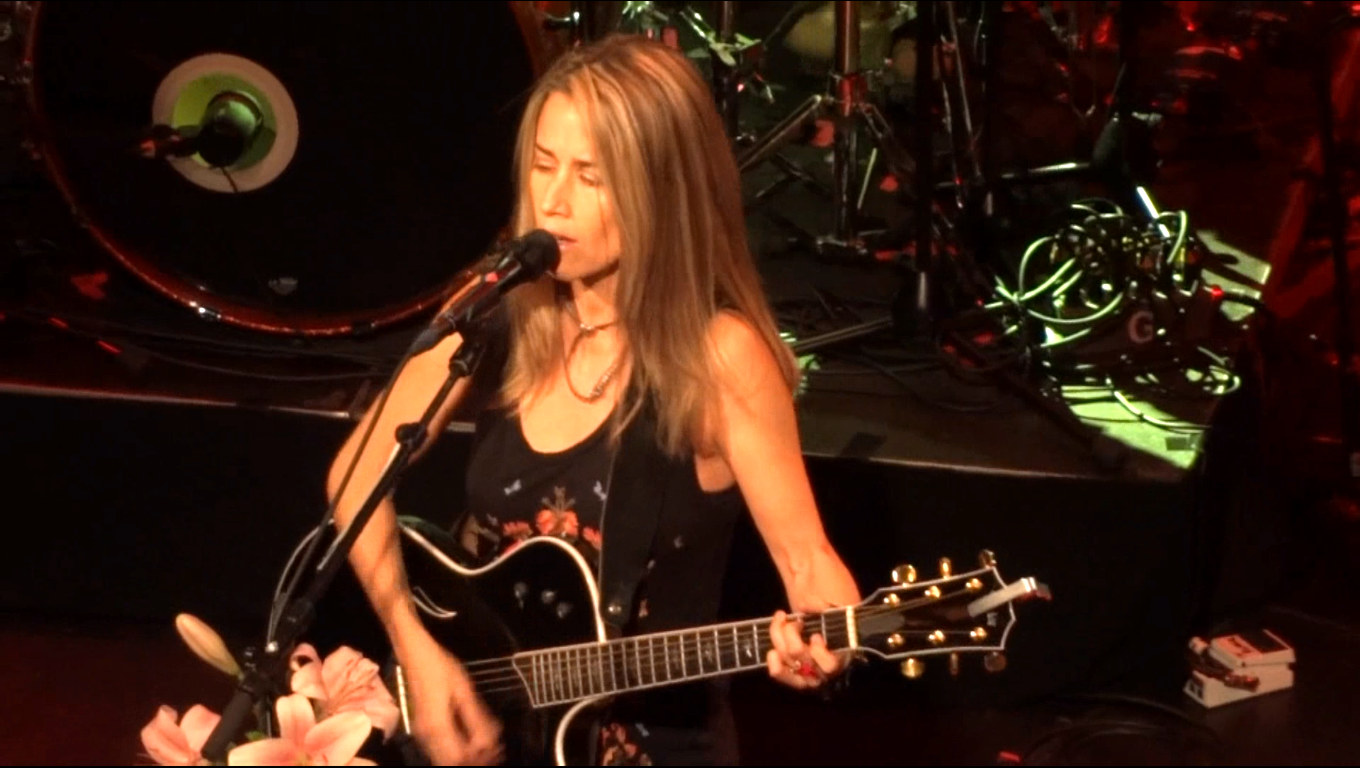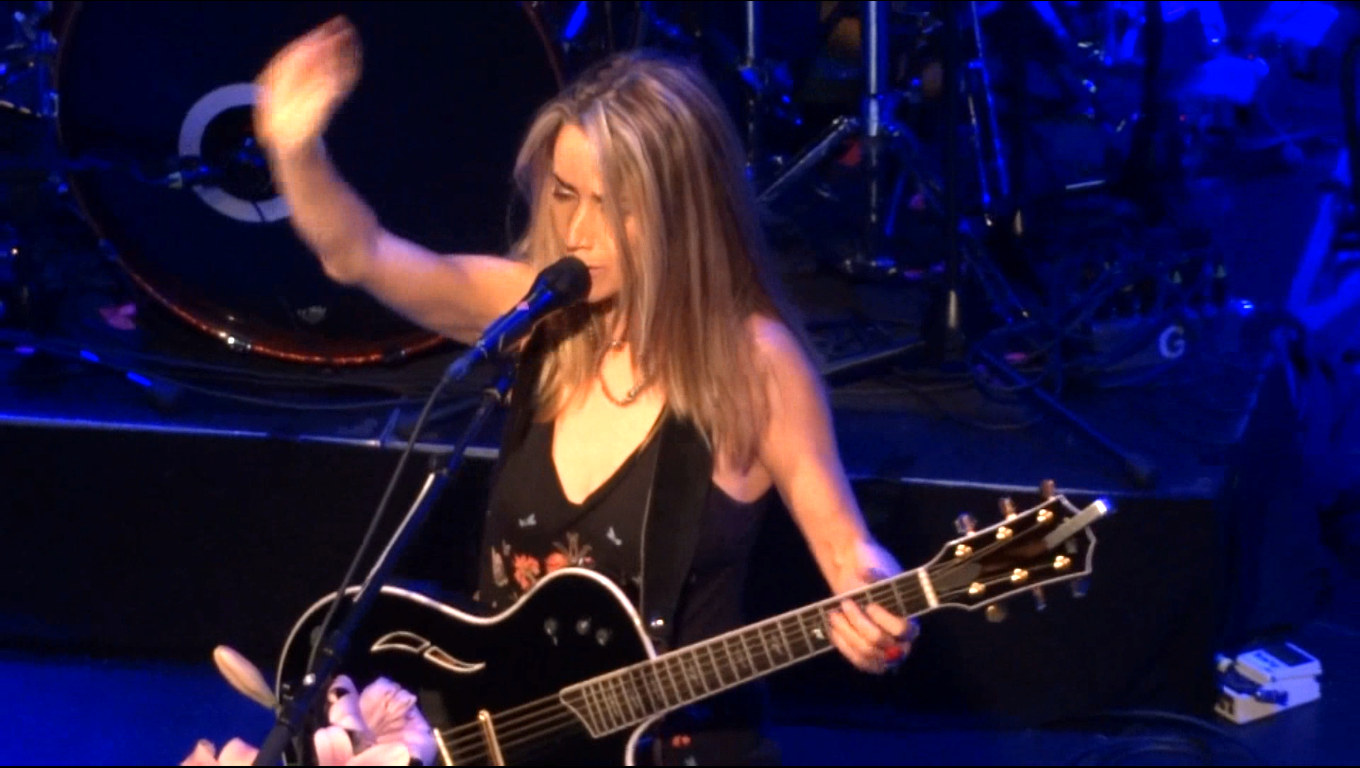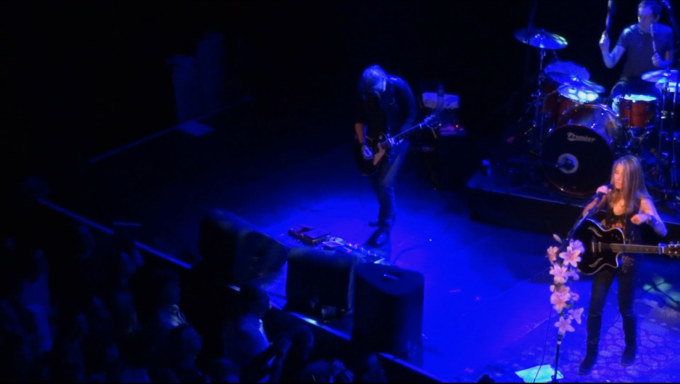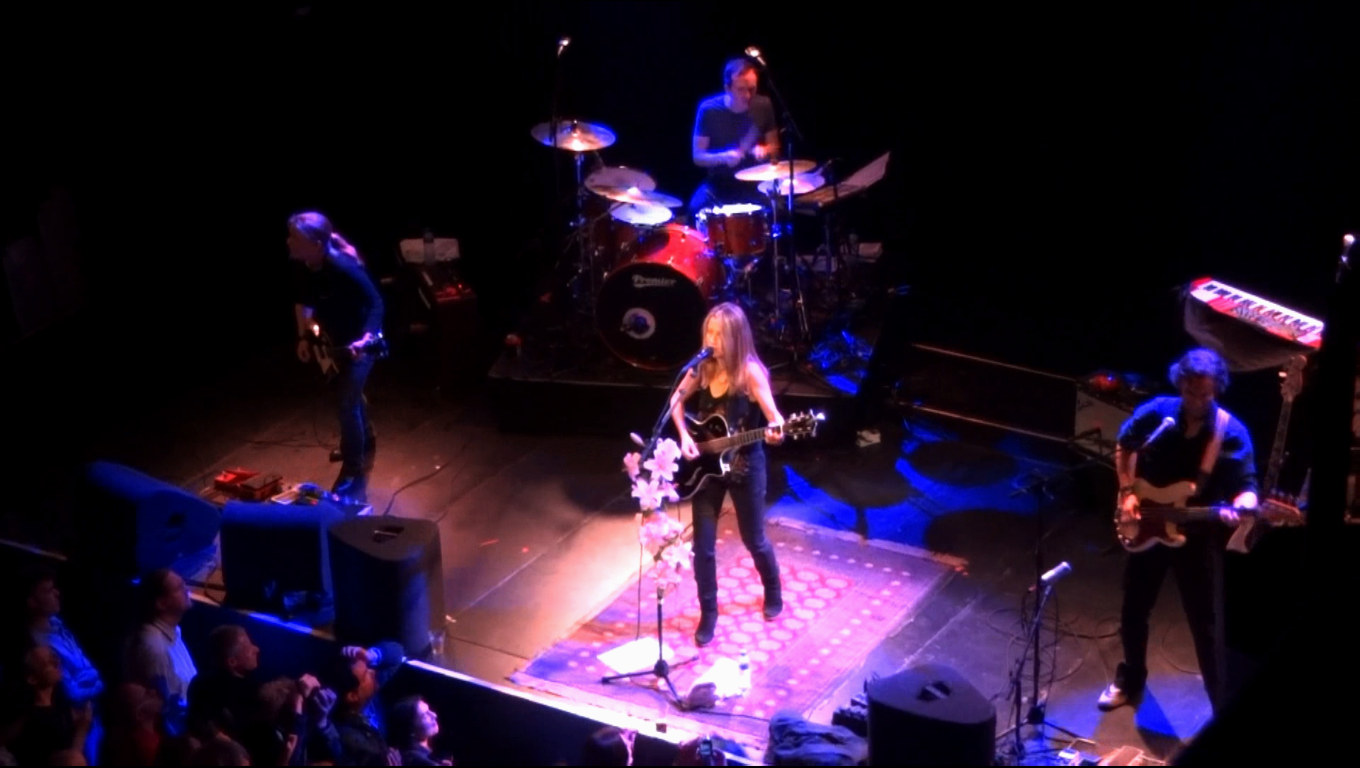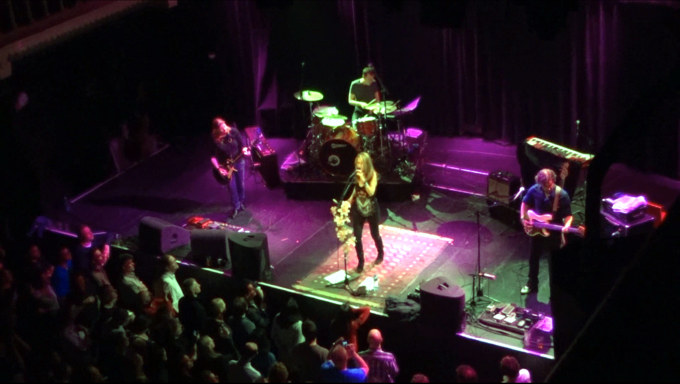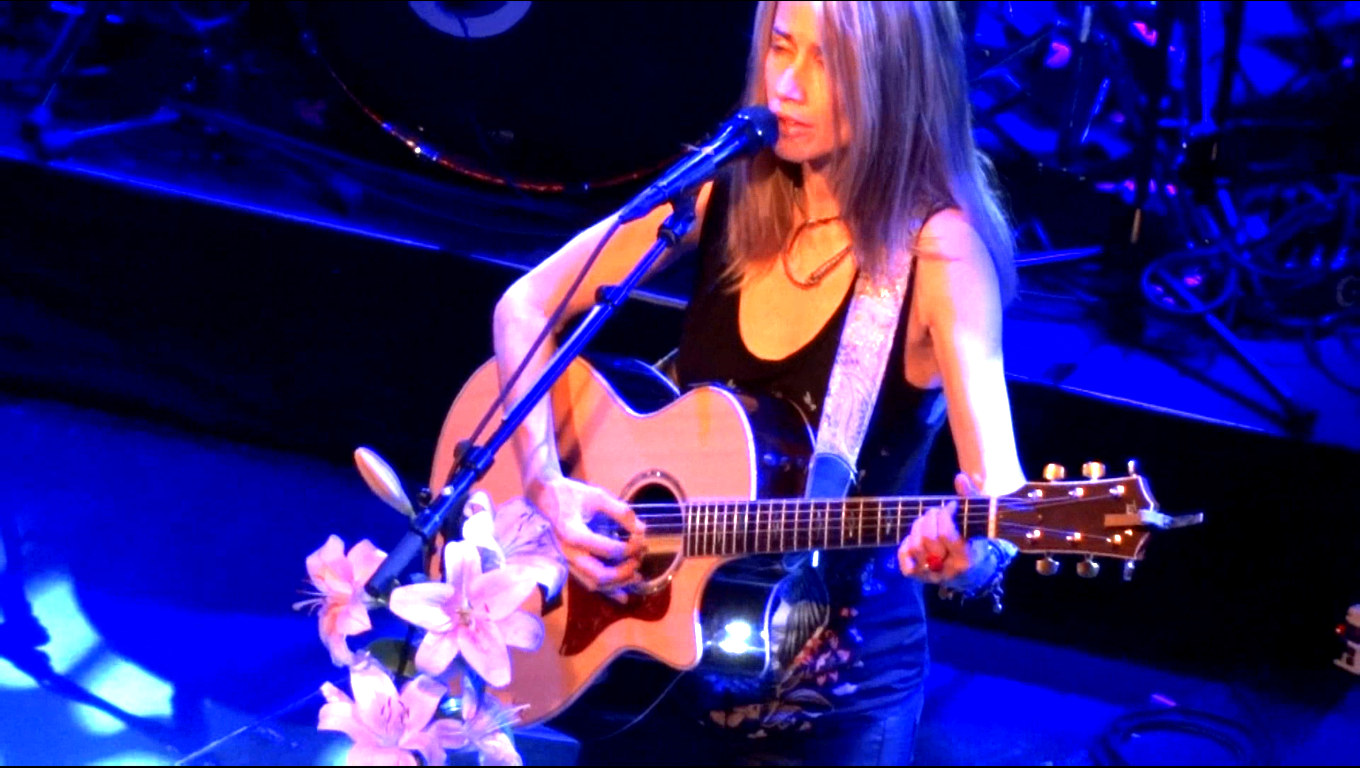 Voyager 1 Reaches Final Boundary Before Interstellar Space
The Voyager 1, operated by the U.S. space agency NASA, has entered a newly discovered region at the edge of the solar system, and is close to crossing a final boundary into instellar space.

Scientists are calling this region between between the solar system and deep space the "magnetic highway."

Astronomers say Voyager is still under the influence of our Sun, but that it has reached an area in which highly charged energy particles from interstellar space are beginning to stream in.
Project scientist Edward Stone of the California Institute of Technology says astronomers did not previously know about this final boundary discovered by Voyager.

More information can be found on http://www.voanews.com
Downloads
heathernovainterviewhigh.mov 8298182 bytes (interview with Heather Nova on Belgium Television)

message-from-heather.mov 2059139 bytes (Heather Nova talking about Bring the Elephant home)

heathernova-live.mov 68487812 bytes (A complete live concert of Heather Nova) More downloads can be found under the section "Downloads" Letters to the Editor

Send your comments to letters@heathernova.us

With as subject "Heather Nova Online"
All other messages will be ignored.


Thank you!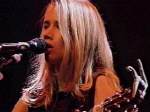 Attention: in order to improve our site performance, we decided to move
the Newsfeeds from Reuters to the "News Service".

Heather Nova live in London on 2011
Heather Nova Live At John Lennon Tribute
RSS Feeds provided by US TODAY
---
RSS FEEDS FROM RSS Feeds provided by US TODAY
Sadiq Khan officially declares victory as London's first Muslim mayor
Labour Party candidate Khan, 45, is the son of a Pakistani bus driver.
Read complete article
Boy's service dog poses for sweet photo in school yearbook
It's not often you see a yearbook photo with a student holding a leash in her mouth, but a Louisiana middle school made an exception for a h...
Read complete article
Pearl Harbor victim ID'd nearly 75 years later
Nearly 75 years after the Japanese attack on Pearl Harbor, Edwin Hopkins has been identified through forensics and DNA.
Read complete article
2 dead in suburban D.C. shootings; suspect arrested
The alleged gunman is a federal officer already wanted in his estranged wife's death
Read complete article
Man dies after semi crashes into his Texas hotel room
He died at the scene. The truck's driver had minor injuries.
Read complete article
Picture this: The week's news in charts
It's been quite a week in the world of news.
Read complete article
Sen. Jeff Sessions says Donald Trump is redefining conservatism
The Alabama Republican says Trump is right on trade, immigration and use of military force.
Read complete article
Sen. Bob Corker says he's willing to advise Donald Trump on foreign policy
The Tennessee senator chairs the Senate Foreign Relations Committee.
Read complete article
3 new national monuments celebrated in California
California desert-lovers gathered at the Whitewater Preserve on Thursday to celebrate three new national monuments: Sand to Snow, Mojave Tra...
Read complete article
Senate could vote next week to allow 9/11 lawsuits against Saudi Arabia
Some classified findings of the 9/11 Commission may suggest a Saudi role in the 2001 attacks.
Read complete article
Students help fund scholarship for undocumented peers
Prescott College in Arizona will soon offer a full-ride scholarship to one undocumented student per year.
Read complete article
'Goodbye to part of my soul,' mom says at abducted girl's funeral
More than 3,000 people gathered at a service in Farmington, N.M., for Ashlynne Mike.
Read complete article
U.S. military team deploys to Yemen to help rout al-Qaeda militants
Iranian-backed rebel group controls part of the country.
Read complete article
Offbeat picks for Malia Obama's gap year
Gap years aren't just for the children of presidents.
Read complete article
Jeb Bush: 'I will not vote for Donald Trump'
Jeb Bush will not be voting for Donald Trump.
Read complete article
---
HOLYWOOD HEADLINES
AMC Will Not Allow Texting During Movies "in the Foreseeable Future"
The CEO of the theater chain had recently said he was open to exploring the idea of allowing texting at some theaters.
Read complete article
'The Jungle Book': How Jon Favreau Juggled Walt Disney's Legacy and Digital Effects That Go Beyond 'Avatar'
For the latest incarnation of the Rudyard Kipling tale, the 'Iron Man' director breaks new ground in a $175 million film that creates believable animals that talk with the voices of Bill Murray and Christopher Walken.
Read complete article
How Demetri Martin Mixes Death Drawings, Deadpan One-Liners and Kevin Kline in His First Movie (Q&A)
The heartfelt dramedy 'Dean' -- premiering Saturday at the Tribeca Film Festival -- marks the stand-up comedian's directorial debut and also stars Gillian Jacobs and Mary Steenburgen.
Read complete article
'Rocky' Producer Irwin Winkler to Speak at Harvard
The veteran filmmaker will take part today in a discussion about the politics of film at the Kennedy School of Government.
Read complete article
Cannes: Luxbox Picks Up Singapore's Un Certain Regard Contender 'Apprentice'
Version Originale Condor has already acquired French distribution rights to Boo Junfeng's second feature, which tells the story of a Singaporean executioner.
Read complete article
Irrfan Khan On Why 'The Jungle Book' Has Resonated in India
The 'Jurassic World' actor voiced Baloo the bear in the Hindi dubbed version of the film, helping Jon Favreau's version of Rudyard Kipling's classic to the second highest opening ever for a Hollywood title in India.
Read complete article
Tribeca: Jon Stewart Reveals "Serendipitous" Involvement in Syrian Refugee Doc
The former 'Daily Show' host made an appearance at the world premiere of 'After Spring,' which provides a close look at the lives of the residents of the world's second-largest refugee camp.
Read complete article
'Magallanes,' 'Ixcanul' Top Premios Platino Shortlist
The Platinos, which are aiming to become the Latino Oscars, will air live on TNT Latin America on July 24.
Read complete article
Cannes: South Korea Rejoices as 'The Handmaiden' Is Selected to Compete for Palme d'Or
Park Chan-wook's lesbian thriller is the first Korean film in four years that will vie for the top prize, while 'Gokseong' and 'Train to Busan' will show in out-of-competition sections.
Read complete article
Pokemon Movie Rights Bidding War as China's Legendary Makes Big Play for Japanese Property
Warner Bros. and Sony also are vying for the popular children's game property.
Read complete article
DreamWorks Snaps Up 'Voyeur's Motel' for Sam Mendes to Direct
The project will be be based on the Gay Talese-penned article that ran in the April 11 issue of The New Yorker.
Read complete article
Joan Edwards, Longtime Personal Assistant to John Travolta, Dies at 87
She worked with the actor for more than a decade and with pianist Roger Williams as well.
Read complete article
Cannes: Sundance Selects Nabs Two Competition Films Including Cristian Mungiu's 'Graduation'
The distributor also scooped up Jean-Pierre and Luc Dardenne's 'The Unknown Girl.'
Read complete article
Will Ferrell Pitch Lands at Universal in 7-Figure Deal (Exclusive)
'Neighbors' writer Brendan O'Brien will pen the comedy about an escaped convict who teams up with an unlikely partner (Ferrell) to stop his girlfriend from getting married.
Read complete article
James Cameron's 'Avatar' Plans Get More Grandiose, But Will Audiences Care?
In a Marvel Cinematic Universe world, is 'Avatar' a relic?
Read complete article
Tribeca: Patti Smith Explains Why Acting "Is the Worst F—ing Job in the World"
During a Tribeca Film Festival talk, the rock legend and Ethan Hawke discussed how they measure success and what they love about Vincent D'Onofrio: "We should be giving awards to that guy!"
Read complete article
Tribeca: "Egyptian Jon Stewart" Bassem Youssef Talks 'Tickling Giants' Doc About Rise and Fall of Satirical Show
The heart surgeon-turned-comedian whose 'Al Bernameg' or 'The Show' became the most viewed series in the Middle East before he was forced to cancel it amid a political climate no longer accepting of satire, weighs in on whether Donald Trump is a threat to free speech in the U.S.
Read complete article
CinemaCon: Lionsgate Teaming With Amazon to Release Woody Allen's 'Cafe Society'
"A good robust theatrical run is good for everyone," Amazon Studios chief Roy Price told theater owners in Las Vegas hours after learning that five of his movies will play at the Cannes Film Festival.
Read complete article
Zooey Deschanel, Jeffrey Tambor Join DreamWorks Animation's 'Trolls'
Christine Baranski, John Cleese, Justin Timberlake and Anna Kendrick will also feature in the November release.
Read complete article
CinemaCon: James Cameron Announces Four 'Avatar' Sequels
Fox plans to release films starting Christmas 2018.
Read complete article
---
MOVIE REVIEWS
'Code of Honor': Film Review
Steven Seagal stars, but just barely, in his latest action vehicle.
Read complete article
'Mothers and Daughters': Film Review
Susan Sarandon, Sharon Stone, Christina Ricci and Mira Sovino are among the stars of this drama featuring interconnected stories.
Read complete article
'Memoria': Film Review
Sam Dillon and Thomas Mann co-star in a third adaptation from James Franco's short story collection.
Read complete article
'Obit': Film Review
At The New York Times, the obituary beat is no career dead-end.
Read complete article
'Callback': Malaga Review
Carles Torras' third feature, an English-language piece about a struggling actor/psychopath in New York, took best film, actor and script honors at Spain's Malaga festival.
Read complete article
'Nakom': Film Review
A medical student must decide whether to return for good to his small farm community in Ghana.
Read complete article
'Sin Alas (Without Wings)': Film Review
An elderly Cuban writer ruminates about his past after the death of a former lover in Ben Chace's dreamlike feature shot in Havana.
Read complete article
'Bourek': Film Review
An obscure Greek island offers strangers a chance at reinvention.
Read complete article
'Our Kind of Traitor': Film Review
Ewan McGregor and Naomie Harris star as a couple mixed up with Stellan Skarsgard's Russian mafioso in this adaptation of John Le Carre's thriller.
Read complete article
'Command and Control': Tribeca Review
See how one stray wrench socket nearly destroyed the state of Arkansas.
Read complete article
'League of Exotique Dancers': Hot Docs Review
Rama Rau's documentary profiles several veteran burlesque stars as they prepare to reprise their acts at Las Vegas' Burlesque Hall of Fame.
Read complete article
'Neighbors 2: Sorority Rising': Film Review
Chloe Grace Moretz wants to make life hell for Seth Rogen and Rose Byrne in the 'Neighbors' sequel, which also brings back Zac Efron.
Read complete article
'Dough': Film Review
Jonathan Pryce plays an elderly Jewish baker who forms an unlikely bond with his Muslim immigrant apprentice in John Goldschmidt's comedy.
Read complete article
'The Legacy of Frida Kahlo': Hot Docs Review
Tadasuki Kotani's documentary chronicles acclaimed Japanese photographer Miyako Ishiuchi's efforts shooting the personal belongings of artist Frida Kahlo that have gone unseen for 58 years.
Read complete article
'The Golden Age' ('L'Eta d'oro'): Film Review
Laura Morante summons up the spirit of a passionate filmmaker from the 1970s.
Read complete article