The Heather Nova Online Magazine US edition for creative minds
Heather Nova Photo Gallery
The Heather Nova Online Magazine is a nonprofit unofficial website. Our office is based in Amsterdam, Netherlands.

We call our site the Heather Nova Online Magazine US edition because we want to let the Heather Nova fans in the USA know that we're right with you! Heather doesn't do many gigs in the USA, and we want to give you an active voice! Our mission is to popularize Heather's music in the States so that she will be able to do gigs in the States too.

We hope to achieve our mission by offering you the best you can get on the net and by providing you with lots of information about our idol & our figure head: Heather Nova, the shining star from Bermuda.

On our website, you can find lots of information about our figurehead Heather Nova and also about other interesting topics like science, world news, music, creativity, etc
Top 5 of most popular pages on our site
This is the top 5 of the most popular pages :

1) Amelia Mary Earhart (time line) for kids
2) Wikipedia
3) Thanksginving, Christmas and New Year Poems
4) The front page
5) Downloads
PHP tutorial : PHP Highlight
Do you want to know how you can highlight your code within PHP? Then go to the section "Software & Education, PHP, PHP Highlight", were you can learn all about this handy PHP feature.
Fraudulent email alert!
===================
written by Cynthia Fridsma
===================

Hello world,

Today I received a fraudulent email that I had to check our server due to a MySQL failure.

The email had a link to logon in the system.

Everyone using that link to logon will leave his or her username and passaord in the log files on
the fraudulent server.

This is what the email looks like:

CPanel Network Server Monitor wrote:
> Message from CPanel Network Server Monitor, 08/03/2013 10:17:00:
>
> Item:
> DRIVER=MYSQL Server; MYSQL
>
> Result:
> Failure
>
> Explanation:
> ERROR: Opening connection to database, ADO error: Unspecified error MYSQL Server does not exist or access denied.
>
> To resolve this issue, please, restart MySQL Server, using this URL:
>
> http://leanneliakosphotographyblog.com/sys/cpanel/session-129373200012/index.php


* Warning : do not fall for that! *
NEW HEATHER SINGLE IN U.S. and CANADA ~
MTV NETWORKS SUPPORTING ENTIRE "300 DAYS..." ALBUM
Heather's new single, "Save A Little Piece of Tomorrow" will officially be available today, on iTunes, in the U.S. and Canada. This will be the same edited version that will be serviced to Triple A radio in the states on Wednesday February 27th.
In conjunction with the new single, Heather's US and Canadian label, eOne, has secured a synch licensing deal with MTV Networks, for the entire "3OO Days..." album to be used for "music beds" across all of the MTV platforms. The first of which will be tonight at 1O pm central/9 pm eastern on the hugely rated "Snooki and JWOWW" episode 'Between A Rock and a Hard Place".
© article reprinted from heathernova.com
Heather's CD 'Heather Nova 300 days at sea

Heather Nova recorded live on June 7, 2013
Video streaming by Ustream
The old Heather Nova Flash site is back online!

====================
written by Cynthia Fridsma
====================

There's some great news for those of you who liked the old nova flash site, because we decided to bring the site back to life. There's a reason for this: we started the Heather Nova Online Magazine in '01. In '03, I registered heathernova.us and this site was a fact! So this is our tenth anniversary and what is the best way to celebrate? To bring back some of that old magic we all know as multimedia! So we proudly present the old heathernova website that I created in '08.

The flash site was online from '08 until '10, and now it's back with the original messages that Heather wrote...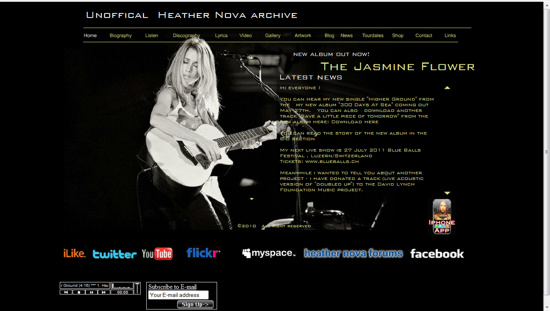 http://www.heathernova.info
* New release of Horizon QCMS *
=====================
written by Cynthia Fridsma
=====================

Our Heather Nova Online magazine is powered by Horizon Quick Content Management System, which we also offer as open-source software on sourceforge.net because we believe in sharing information with the rest of the world. Now, after more than a year of developing we created a new stable version of Horizon QCMS: version 4.

With Horizon QCSM it's simple to maintain a website...


Huge thanks to Sanja Gjenero who gave us permission to use some of her photos for Horizon QCMS 4.0.
Features
Automatic Navigation
Youtube, GoogleMaps, GoogleTranslate and Facebook plug-ins
Uses MySQL database
PHP 5 application
Powered with the best WYSIWYG editor: Xihna.
Support for URL rewrites.
The possibility to create members only webpages
Change the layout of your site with a blink of an eye
Password recovery tool
Change userlevels or block users
Change the layout of a web page, so that you can have different layouts for the same website...
Support for various multimedia files, including MP3 and MP4,
It's now possible to insert your own PHP code in an article.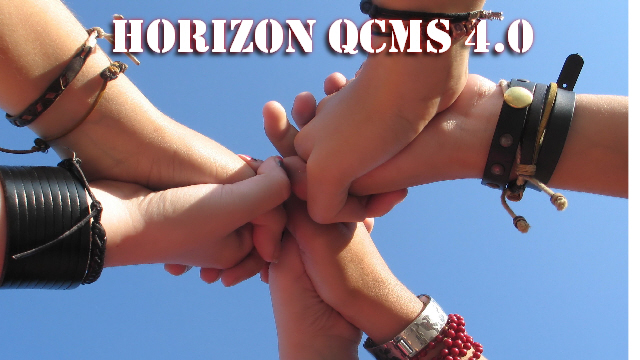 You can download it on our sourceforge.net pages at http://sourceforge.net/projects/hnqcms/

If you have any questions related to Horizon QCMS than, please contact cynthia@heathernova.us or visit the Wiki pages on the official Horizon QCMS website at http://www.hnqcms.com/wiki/

TTFN
Cynthia

Horion QCMS 4.0 trailer

We decided to start our own Facebook page, our facebook page can be found on http://www.facebook.com/HeatherNovaOnlineMagazineForCreativeMinds
Videos of Amelia Earhart
I've added a few videos on our site about Amelia Earhart, including a documentary.

Go to the section "Highlights, Amelia Earhart, Videos" to see the videos.
I miss my sky
I've added the I miss my sky video from Heather on our site.

Go to the section "Highlights, Amelia Earhart, I miss my sky" to see the video.
Heather Nova tweets on the Online Magazine

Go to the section "Heather Nova Tweets" to read the tweets, written by Heather Nova.



We won the PWA award
PWA stands for Popular Website Awards and the Heather Nova Online Magazine won this award. This is the second time, after 2003, that we win an award, and we're proud that we are selected by the Awards Manager of http://www.popularwebsiteawards.com.

If you want to verify our website than you will see the following message:

The website http://www.heathernova.us is a verified winner of our award.

They have been awarded as the #1 Popular site in their segment, based on feedback collected from a large sample of their users.

Webmaster tips and tricks
Perhaps sometimes you wonder where do the visitors come from and which webpages are of the most interest to your audience? I wrote a short article titled:
How to monitor your site performance?

===================
Written by Cynthia Fridsma
===================

Google Analytics is a great tool, but Google Analytics doesn't show you all the details you might need to keep your website interesting to your audience, and that's when you can use PHP to measure your site.

If you really want to know what's happening on your site, then you can use PHP and MySQL to track your site.

First, you need to create a MySQL database to store the referring URLs.

Go to the section "Creativity, Webdesign tips, PHP tips and tricks" to read the complete article.
Do you want to help us to keep this site alive?
==========================
written by Cynthia Fridsma
==========================
Hosting a website like the Heather Nova Online Magazine cost a lot of money. This price for the server is $ 900.00 a year. We host the site by a company in the USA because we also want to support the USA. We want to keep the site alive, and you can help us with that by opening your own homepage on our website for $ 10.00 a year.

What will you get? You will get a homepage powered by the latest version of Horizon QCMS, including a dozen templates to choose from. Your homepage will be automatically ranked by a dozen search engines and best of all: by ordering a homepage you're also supporting the Heather Nova Online Magazine to keep our site alive. We will also donate $ 1.00 from each purchase to the World Wildlife Foundaion.

More information about the World Wildlife Foundation can be found on http://www.worldwildlife.org/

About Horizon QCMS, version 4.
- Full Facebook support
- Simple gallery, to share your photos with the rest of the world
- Full support for YouTube.
- Full support for various multimedia files, including mp3, flash and mp4.
- Your personal access code

Click here for a free demo of Horizon QCMS version 3.5.1

The username for the demo is admin, the password is : demo123

Did you know that the Heather Nova Online Magazine is powered by Horizon QCMS? Well, now you do!
Do you want to know how a homepage will look under the umbrella of the Heather Nova Online Magazine? Go to my personal homepage on "http://user.heathernova.us/cynthia/"
Heather Nova live at Paradiso on April 2, 2012
Picture of Heather Nova on stage in Amsterdam at Paradiso on April 2, 2012.
All pictures are taken by Cynthia Fridsma.

You can click with your mouse on an image to start a slideshow.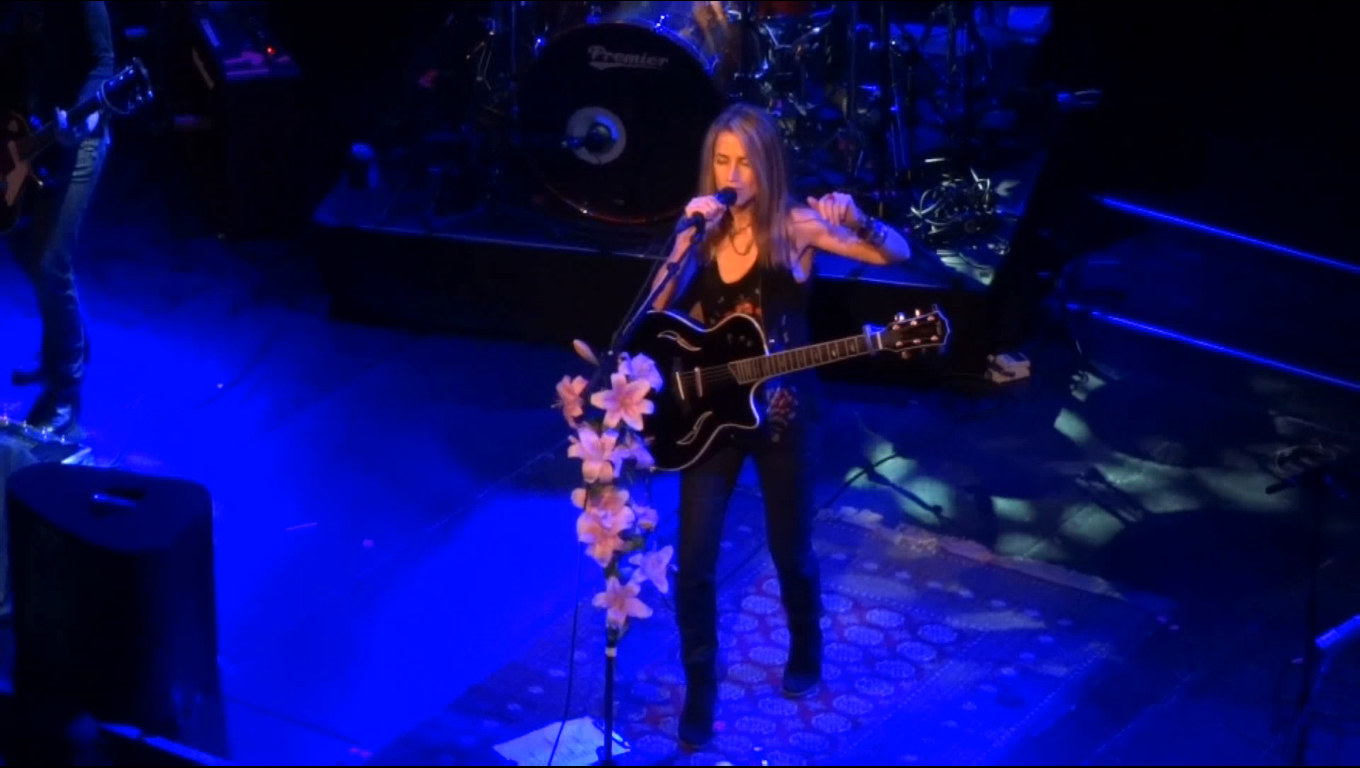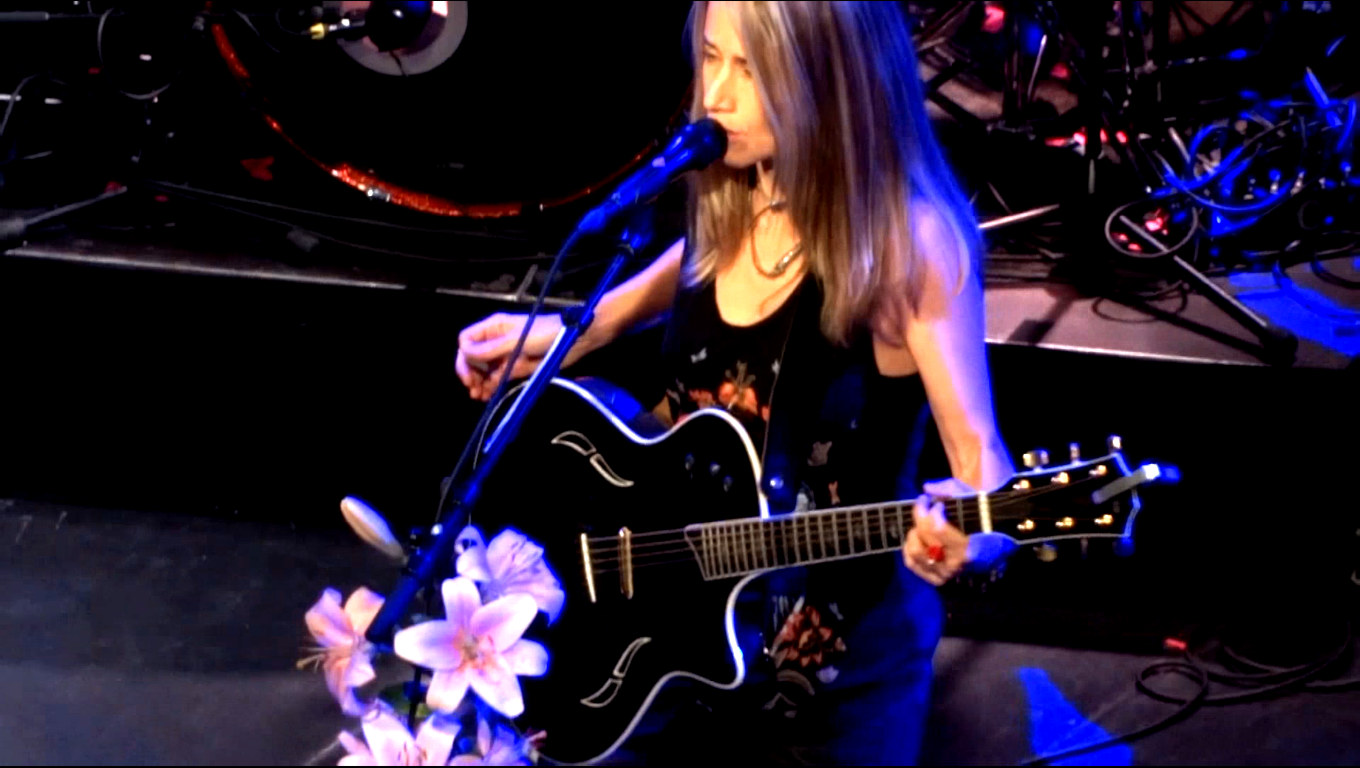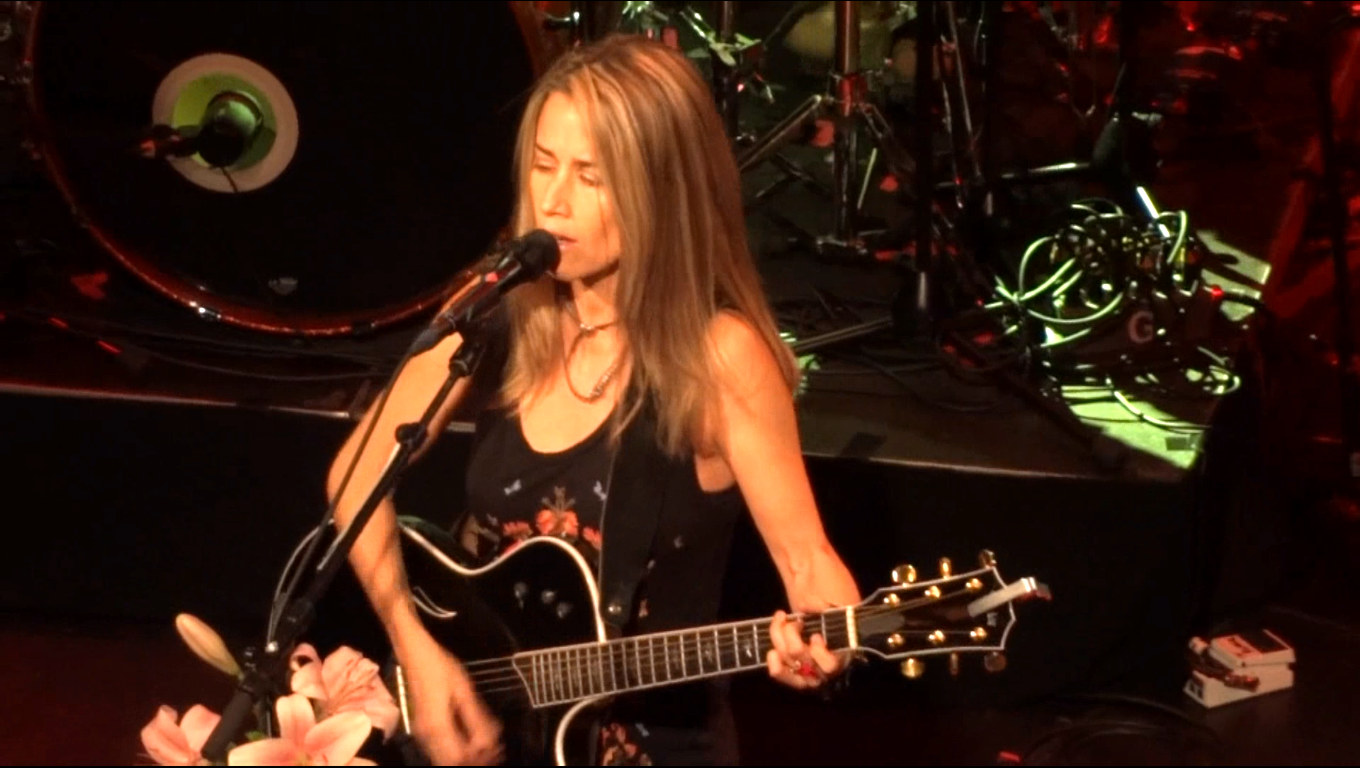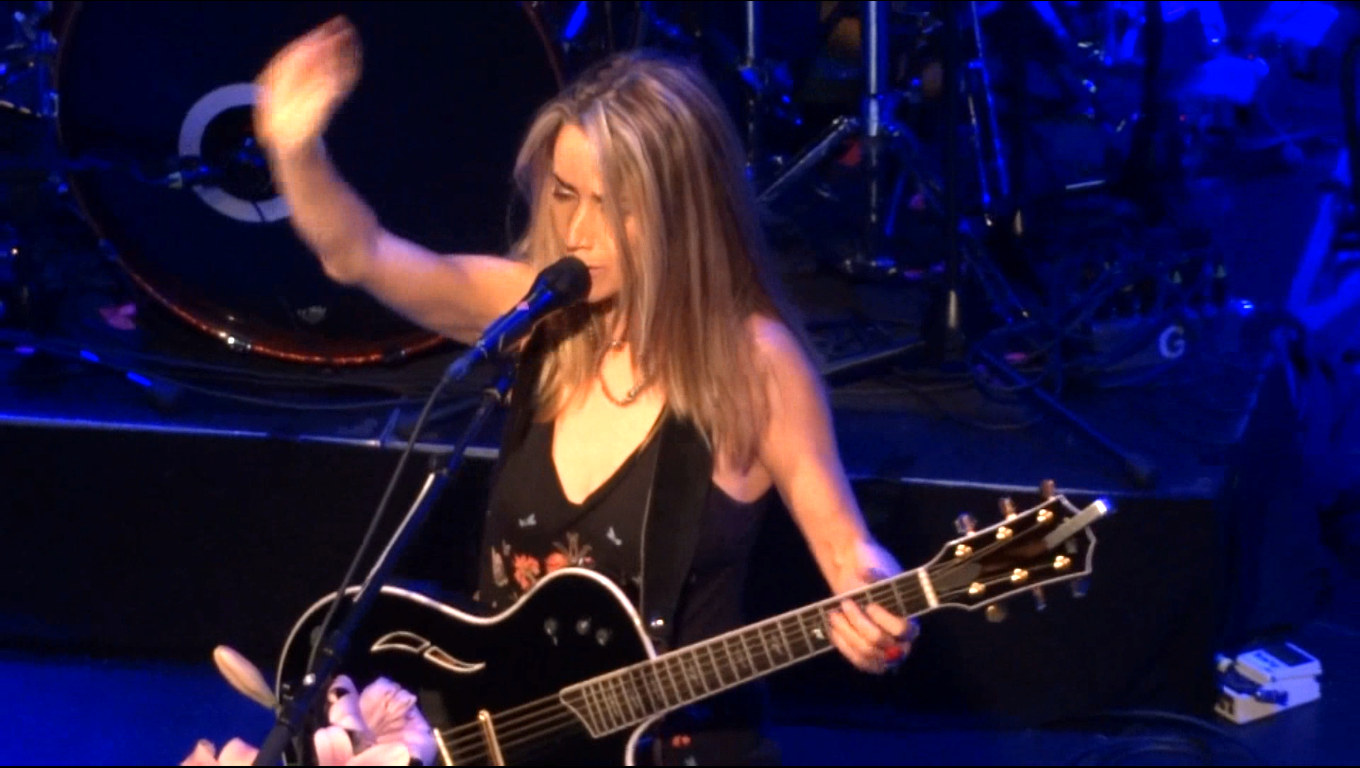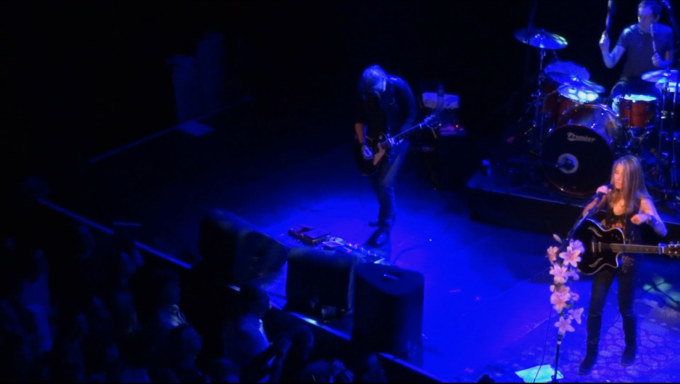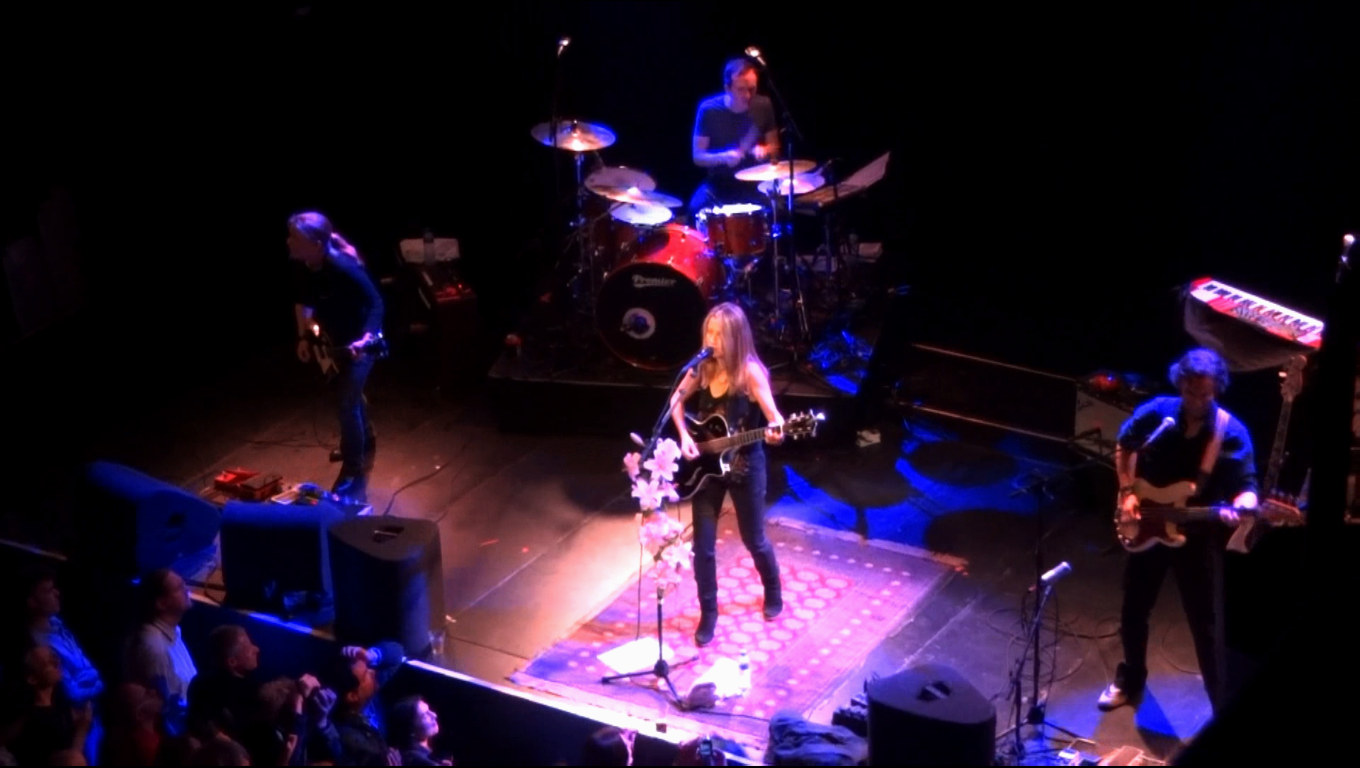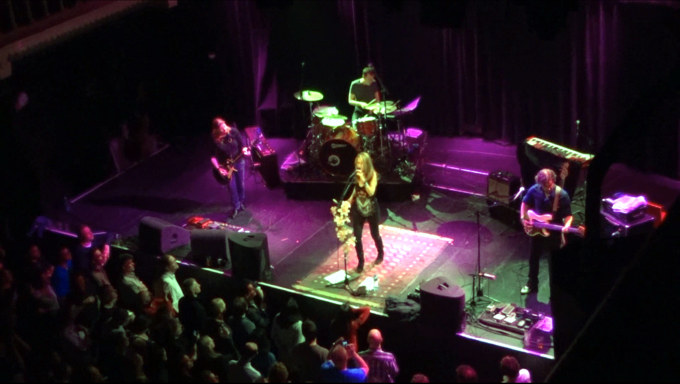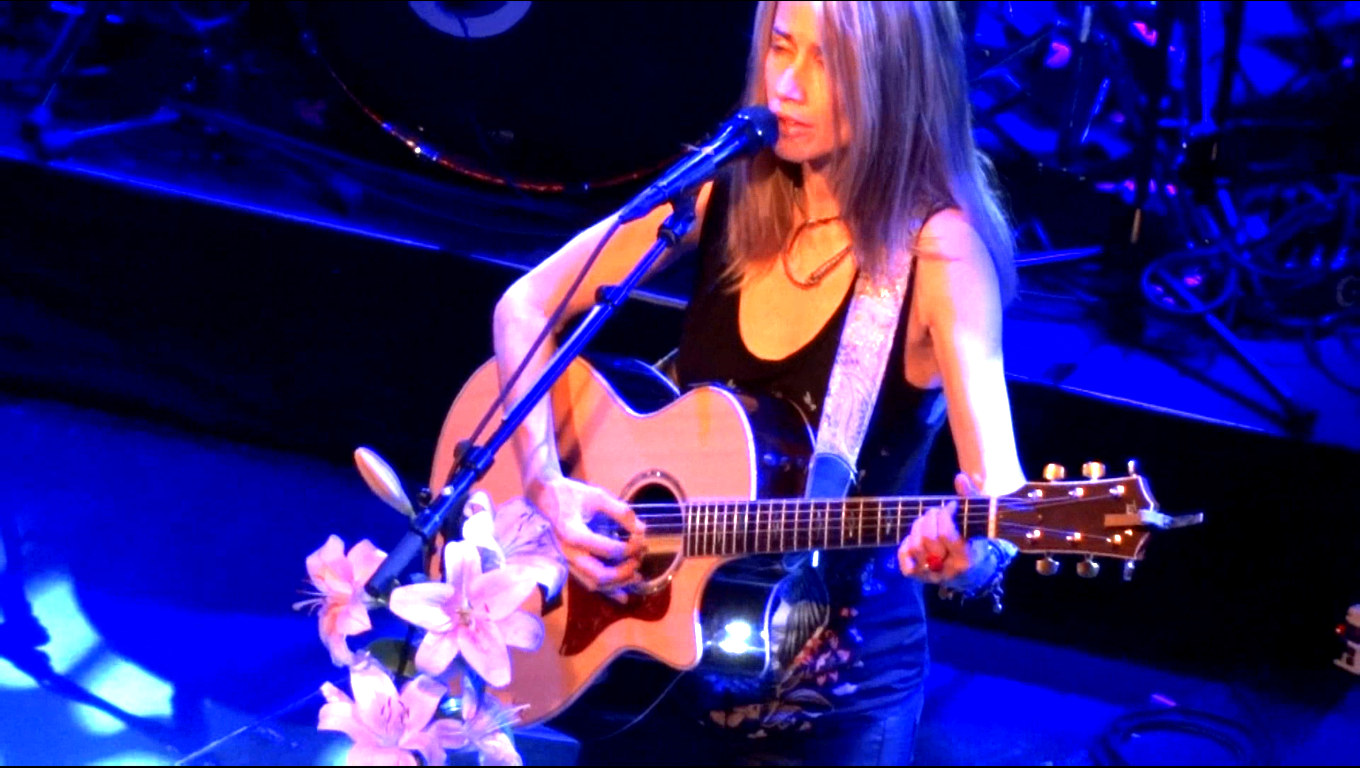 Voyager 1 Reaches Final Boundary Before Interstellar Space
The Voyager 1, operated by the U.S. space agency NASA, has entered a newly discovered region at the edge of the solar system, and is close to crossing a final boundary into instellar space.

Scientists are calling this region between between the solar system and deep space the "magnetic highway."

Astronomers say Voyager is still under the influence of our Sun, but that it has reached an area in which highly charged energy particles from interstellar space are beginning to stream in.
Project scientist Edward Stone of the California Institute of Technology says astronomers did not previously know about this final boundary discovered by Voyager.

More information can be found on http://www.voanews.com
Downloads
heathernovainterviewhigh.mov 8298182 bytes (interview with Heather Nova on Belgium Television)

message-from-heather.mov 2059139 bytes (Heather Nova talking about Bring the Elephant home)

heathernova-live.mov 68487812 bytes (A complete live concert of Heather Nova) More downloads can be found under the section "Downloads" Letters to the Editor

Send your comments to letters@heathernova.us

With as subject "Heather Nova Online"
All other messages will be ignored.


Thank you!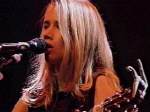 Attention: in order to improve our site performance, we decided to move
the Newsfeeds from Reuters to the "News Service".

Heather Nova live in London on 2011
Heather Nova Live At John Lennon Tribute
RSS Feeds provided by US TODAY
---
RSS FEEDS FROM RSS Feeds provided by US TODAY
5 times an Obama speech made us stop and say 'wow'
The president's speeches are known for their personal narratives and sweeping vision. Here are a few times he has left his audience applaudi...
Read complete article
Joe Biden could be secret weapon for Hillary Clinton
Biden connects well with working-class voters, which isn't among Clinton's strengths.
Read complete article
2 new scorpion species found in Arizona; isn't it time to stop looking?
As if there weren't enough scorpions in the world, two new species have been found in southeastern Arizona by those who leave no stone untur...
Read complete article
Latest from the DNC: Kaine's moment, WikiLeaks release, 'No more war' chants
Here's the rundown on what's happening now at the Democratic National Convention.
Read complete article
Kaine accepts VP nod, blasts Trump as untrustworthy
Tim Kaine, Hillary Clinton's vice presidential pick, introduced himself to the nation.
Read complete article
#ClintonNation: Hear from Hillary Clinton's true believers in every state
Hint: They're not just gender voters.
Read complete article
More than a thousand people turn out for prom of Wisconsin teen choosing to die
It was all for a 14-year-old girl from Appleton, Wisconsin, that many had never met.
Read complete article
Islamic State losing ground, and its leaders know it
Spokesman for Islamic State has come close to acknowledging the territory is slipping away.
Read complete article
Louisiana priest arrested on child-porn charges
He had more than 500 images of images classified as child pornography on the computer that he primarily used, police said.
Read complete article
Thursday's forecast: Soggy, humid East, South
Find out the weather where you are and get a few tidbits of weather history.
Read complete article
Two Vermont delegates pack it up early
'I just couldn't take sitting through two more days of a Hillary celebration'
Read complete article
Biden attacks Trump at Hillary's convention
President Obama is to deliver the crowning blow against the Republican nominee.
Read complete article
#TrumpNation: This is why Americans are voting for Donald Trump
They're not clichés. Who are Trump's supporters? USA TODAY NETWORK interviewed voters in every state to find out.
Read complete article
Democrats court young female voters with celebrities and song
Hillary Clinton's DNC squad included Lena Dunham, America Ferrera and Demi Lovato.
Read complete article
USA TODAY launches mobile-first election interactive
The interactive allows users to plot a path to victory for Hillary Clinton or Donald Trump
Read complete article
---
HOLYWOOD HEADLINES
SIGGRAPH: Marvel Exec Urges Filmmakers to Hire Women in Visual Effects and Animation
Producer Victoria Alonso adds that she's 'beyond excited' about making Brie Larson-led 'Captain Marvel.'
Read complete article
'The Nutcracker' Casts 'Interstellar' Actress Mackenzie Foy as Clara
Disney's live-action project is based on 'The Nutcracker and the Mouse King' by E.T.A. Hoffmann.
Read complete article
'Lights Out' Sequel in the Works at New Line
The horror film tells of a ghost entity that haunts a family.
Read complete article
James McAvoy Plays Kidnapper With Multiple Personalities in M. Night Shyamalan's 'Split'
The film is set to hit theaters early next year.
Read complete article
'Ghostbusters' Endorses Clinton? Account Tweets "#ImWithHer"
"Boo-yah, we smashed your glass ceiling. There was a ghost behind it. #ImWithHer #BustTheCeiling #Ghostbusters," the official account tweeted.
Read complete article
Jack Davis, 'MAD' Magazine Cartoonist, Dies at 91
The veteran illustrator also provided covers for 'TV Guide' and poster artwork for 'The Long Goodbye' and 'It's A Mad, Mad, Mad, Mad World.'
Read complete article
Box Office: Dinesh D'Souza's 'Hillary's America' Becomes Top Grossing Doc of 2016
The decision to time the opening of the scathing takedown of presidential nominee Hillary Clinton to the Republican and Democratic conventions seems to be paying off.
Read complete article
Geoff Johns Confirmed as DC Entertainment President
Johns will continue to answer to Diane Nelson in his new position.
Read complete article
Julia Roberts Opens up About Garry Marshall's Death: "To Know [Him] Was to Love Him"
"I do believe, at a time when the world seems to suffer so deeply, we could all benefit from remembering Garry's ideals and stories of kindness and honesty — how good we can be if we just try."
Read complete article
Jared Leto Talks Pressure of Following Heath Ledger's "Perfect Performance" as The Joker
"It's one of the best performances ever in cinema," the 'Suicide Squad' star told Rolling Stone about the late actor's Oscar-winning part in Christopher Nolan's 'The Dark Knight.'
Read complete article
Box Office: 'Batman: The Killing Joke' Makes a Bundle in Limited Two-Night Run
The animated feature caused a stir at San Diego Comic-Con last week before playing in select theaters on Monday and Tuesday, timed to its home entertainment release.
Read complete article
Sierra/Affinity to Produce, Finance Geriatric Cheerleader Comedy 'Poms'
Zara Hayes will direct the film about a group of women at a retirement community who form a cheerleading club.
Read complete article
Accusations of Fraud, Nonexistent Companies, and Shadowy Chinese Billionaires: The Very Strange Saga of Digital Domain
Digital Domain's MOVA technology has won awards and been featured in blockbusters like 'Deadpool' and 'Guardians of the Galaxy,' but a rash of recent lawsuits reveal new details of potentially fraudulent business dealings in China and the Virgin Islands that ultimately could derail multiple big-budget Hollywood films.
Read complete article
Brie Larson Feared She'd Face 'Captain Marvel' Casting Backlash: It Was a "Trust Fall Into the Internet"
The new Captain Marvel uses twitter to thank fans and talk casting backlash.
Read complete article
Flashback: What John Hinckley Jr. Wrote to Jodie Foster Before He Shot Ronald Reagan
Hinckley was set to be freed from a mental institution on Wednesday to live with his mother.
Read complete article
---
MOVIE REVIEWS
'Pete's Dragon': Film Review
Bryce Dallas Howard and Robert Redford attempt to breathe life into this sluggish reconceptualization of the 1977 Disney film.
Read complete article
'Fight Valley': Film Review
Rob Hawk's B-movie actioner features a gallery of female fight stars.
Read complete article
'Nerve': Film Review
Emma Roberts and Dave Franco star in this teen thriller set in a mysterious online community.
Read complete article
'Jason Bourne': Film Review
Matt Damon and Paul Greengrass reteam for the latest installment in the film series about a CIA assassin with extreme memory loss.
Read complete article
'Beta Test': Film Review
A videogame tester discover that the violent action onscreen is taking place in real life in Nicholas Gyeney's sci-fi thriller.
Read complete article
'Laughing to Die' ('Xi Sang'): Film Review
An ailing octogenarian spends her undignified final days in her children's unwelcoming homes in mainland Chinese director Zhang Tao's feature film debut.
Read complete article
'Two Women and a Cow' ('Dos Mujeres y una Vaca'): Film Review
Efrain Bahamon's feature debut is a gentle fable about the innocent victims of Colombia's armed conflict.
Read complete article
THR Critics Debate: More Pain Than Pleasure in This Summer's Movies
From 'Mike and Dave Need Wedding Dates' to Tarzan's anachronistic abs, the chills of 'The Conjuring 2' to the charm of KStew, THR film critics dissect a summer movie season short on escapism.
Read complete article
Creature Designers: The Frankenstein Complex ('Le complexe de Frankenstein'): Fantasia Review
Legends of monster design provide a colorful introduction to their craft.
Read complete article
'Pushing Dead': Outfest Review
This low-key comedy about the challenges faced by HIV survivors was an audience award-winner at the Frameline LGBTQ film festival.
Read complete article
'Hillary's America': Film Review
Dinesh D'Souza follows up his 'Obama's America' with a vicious attack on the Democratic party and its presidential candidate.
Read complete article
'Bed of the Dead': Fantasia Review
A would-be orgy turns deadly in Jeff Maher's directing debut.
Read complete article
'The Unseen': Fantasia Review
A man with a bizarre disease tries to make amends with the daughter he abandoned.
Read complete article
'Rupture': Fantasia Review
Noomi Rapace tries to escape from mad scientists before they turn her into a monster.
Read complete article
'Do You Take This Man': Outfest Review
A strong ensemble cast, including Anthony Rapp from 'Rent,' populates this dramedy about a gay couple having last-minute jitters on the eve of their wedding.
Read complete article